Surfrider campus
This educational action programme aims to enhance awareness through sensitization actions. This project supports all audiences in the form of workshops, conferences, workshops or missions, whether on Surfrider Europe campus, with partners or on the favourite playground, the coast.
Tailored educational workshops
For over 20 years, Surfrider Foundation Europe has been conducting educational workshops in schools and for the general public to raise awareness on the protection and development of oceans and coastlines as well as lakes and rivers. We hope to draw the public's attention to environmental issues and offer concrete solutions with the help of travelling exhibitions.
These workshops were designed by Surfrider together with numerous speakers and experts to ensure top-quality learning content. Our goal is to grab the attention of visitors and encourage them to get involved and adopt new habits to protect these unique natural habitats.
through eye-catching signs or interactive multimedia games and apps, these workshops allow the public to learn about the issues affecting coastlines, understand the impact of various forms of pollution and how to tackle them.
Various themes can be addressed like marine litter, water quality, shipping, artificialisation, Waves and Heritage, Ocean and Climate. Exhibitions can also be adapted to your needs and budget.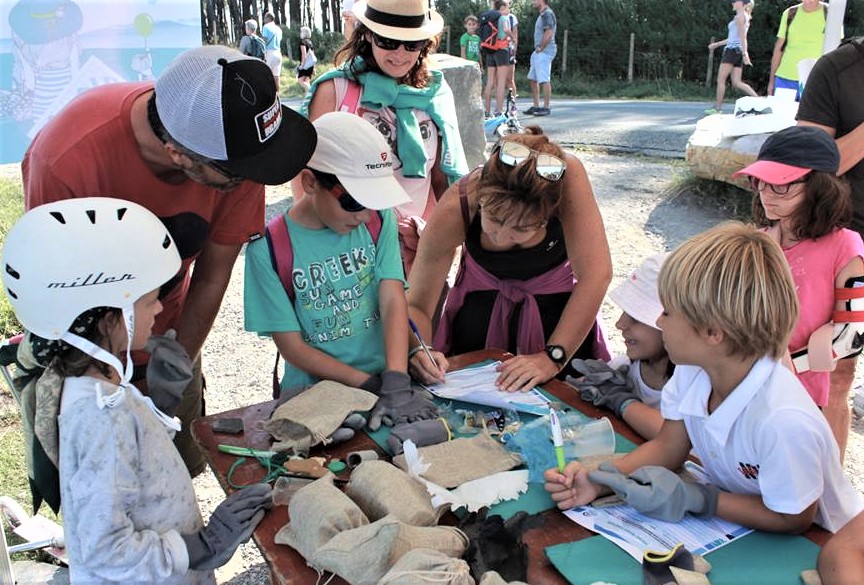 TERRE DE VAGUES
Surftrip
Parcours d'une vague
Valeurs vagues
L'OCÉAN AU CŒUR DU CLIMAT
L'Océan et le climat – ça fonctionne !
Carbone en crise
Changement climatique ? Il faut changer !
L'OCÉAN MENÉ EN BATEAU
Trafic engorgé
Pollutions à bord !
Enquête maritime
General public conferences to initiate civic dialogue
Since 2011, Surfrider Campus has launched a cycle of evening conferences which are open to the general public. Each conference is live-streamed, and allows for live chats with the speakers. The quarterly programme aims to touch on the issues of sustainable development from all angles, and to spur dialogue between the participants.