Ban the bag
Plastic bags are a plague to the oceans and environment. Along with Surfrider, learn good practices to fight against this pollution. Let's take action and mobilize our communities to come together and say "No to plastic bags".
Say no to single use plastic bags
A major indicator of our disposable consumer society, single use plastic bags are a great danger to our oceans and environment. They create serious consequences for the ecosystem, on marine animals, and on mankind. Every second, 160,000 plastic bags are used around the world. A plastic bag is used for an average of 12 minutes. Last year 50% of these bags were landfilled and 8 billion ended up in the environment. 100% of this pollution is man-made, so we are therefore 100% responsible for finding a solution.
Ban The Bag is a Surfrider campaign mobilizing citizens in the fight against single-use plastic bags. The objective is to encourage communities to get engaged and take action against the use and distribution of plastic bags in their areas.
"In Europe in 2010,
8 billion of single use plastic bags ended up in the environment."
For European Week for Waste Reduction 2018, Surfrider supports a 'Less is More' philosophy – minimize the use of single use plastic bags and maximize ocean health! It is our global responsibility to change our consumption patterns and make a shift towards reusable alternatives. From November 19th to the 26th, the artist The Minimalist Wave supports Surfrider's Ban the Bag campaign, promoting sustainable alternatives to reduce the consumption of plastic bags.
Single use plastic bags : key facts
• In Europe, 87 billion single-use plastic bags are used per year.
• Each European uses an average of 175 single-use plastic bags per year.
• 1 second of manufacture from oil. 20 minutes of use. Up to 400 years of decomposition in nature.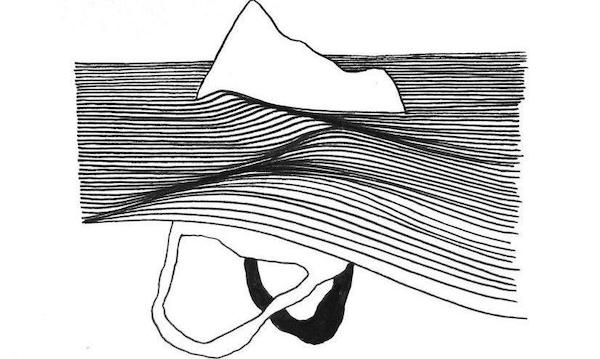 What can you do on a daily basis?
Refuse all single use bags
Many alternatives to plastic bags are emerging, however these solutions remain harmful to the environment and send a misleading message to consumers:
• Biodegradable bags: they meet a standard that ensures their degradation in industrial conditions only. These bags do not degrade in the environment.
• Oxodegradable bags: harmful additives are added to accelerate their fragmentation.
Have more than one trick in your bag
Reuse your bags to limit their impact. Slip your reusable bags into your purse, car, gym bag so that you always have reusable bags with you. By doing this, you will contribute to a circular economy that respects the environment.
Adopt your new reusable bag
Wicker baskets, shopping nets, tote bags, etc., many sustainable alternatives exist and are now available to everyone. Not only ecological, but use them to make a statement about your commitment to the planet.
Let's get involved at all levels
Good practices against plastic bags are not just for citizens. Shops, cities, also have the opportunity to make the right choices.
POLITICS
Local authorities are key actors on this issue, since they have the capacity and power to act locally. Learn about good practices and concrete examples of policies to act and reduce the consumption of plastic bags.
SHOPS
Shopkeepers have a pioneering role in distributing single-use bags to their customers. To offer a future free from plastic bags, many of them have decided to take up the challenge. Find out what to do as well as examples of good practices adopted by shopkeepers to drive positive change.
Europeans and plastic bags
In 2015, the European Union adopted a directive obliging member States to reduce their consumption of single-use plastic bags. What is the situation in the different EU Member States? Discover more with our report "Make it Right: .Time for Europe to act against plastic bag pollution".