Healthy Waters
Water quality, an environmental and health issue
38% is the proportion of surface waters classified as being of good chemical status in Europe, compared with more than 95% of bathing sites designated by the classified authorities as being of excellent quality.
Surfrider Europe has launched its Healthy Waters campaign to call on decision-makers to ensure excellent water quality for all Europeans, including those who practice nature-friendly recreational water sports, by adopting an integrated approach that takes into account all the pollution that impacts water, river health and the health of people. Surfrider Europe calls on decision-makers to act at the source to prevent pollution rather than after the fact leading to the closure of sites.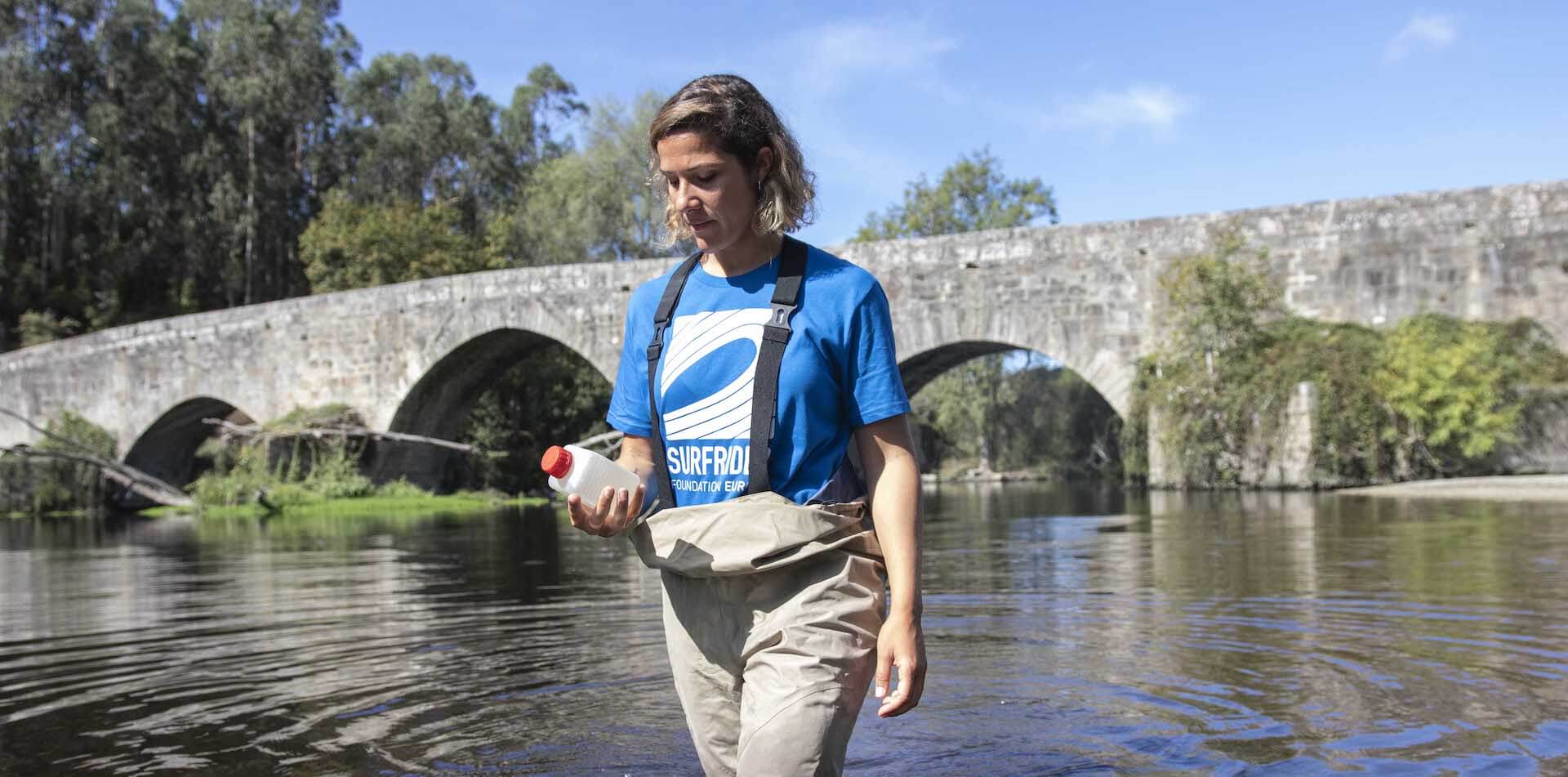 Multiple pollutions
Water quality is threatened by a multitude of pollutions due to human activities at sea and on land:
Bacteriological pollution – consequences of urban discharges, sewage and runoff water or even from yachting or cruise tourism;
Chemical pollution – heavy metals, hydrocarbons, drug residues, pesticides or fertilizers, consequences of products used in the private sphere as well as by economic actors;
Nutrient pollution – primarily nitrates and phosphates
Algal blooms – direct effects of climate change that warms up coastal water bodies and rivers
Waste
For the health of the environment and of all Europeans!
Pollution that affects the quality of water as a whole is not without impact on the health of those who go to the water, whether for bathing or for recreational or sports activities. However, until now, European legislation has considered water quality exclusively from a bacteriological point of view, rather in reaction to pollution and for designated bathing sites only.
European Manifesto for Healthy Waters
Therefore, for several years, Surfrider Europe has been mobilized for a revision of the European Bathing Water Directive, which will be possible by 2020. Since 2020, the association is carrying out a European Manifesto for Healthy Waters. This manifesto is open to all civil society organizations throughout Europe that act or defend a preserved water quality. The manifesto aims to demonstrate why it is so important for so many Europeans to enjoy clean water and sets out 7 proposals to improve public action on the subject.