Corporate Awareness Activities
Surfrider Foundation wants to put many social actors at the heart of its projects, particularly companies wishing to make their employees more conscious of environmental issues. To this end, Surfrider organises environmental awareness days for companies. This initiative aspires to combine outdoor activities and educational workshops in a friendly atmosphere.
Surfrider Foundation invites you to participate in a one-day seminar filled with fun activities to learn about environmental issues and how each of us can contribute to the protection of our environment through everyday actions. Surfrider offers tailor-made packages: on foot at the beach, in kayaks on rivers or simply in our city centres. Supervised by our teams, you will be given the opportunity to assert your values and nurture your team spirit.
Waste collection (beach, riverbanks, kayaking…)
"Do it yourself" workshops (to make natural cosmetics and household products)
Ocean Collage, Waste Collage and Climate Collage
Creative & upcycling Collage
Masterclass on Ocean Plastic Pollution
Masterclass on Ocean and Climate Change
Conferences
"Ocean Challenge": daily challenges and quizzes on Teams/Slack for your teams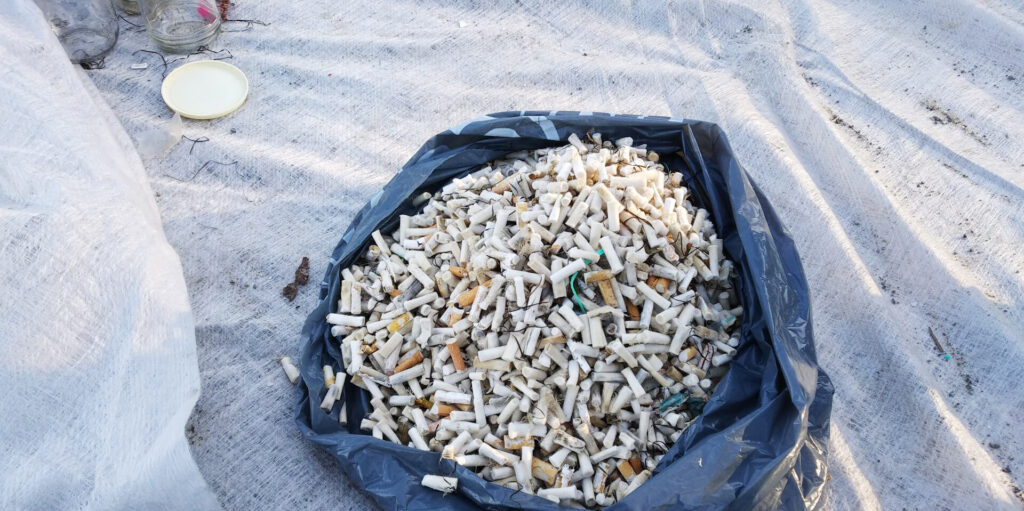 2021 Corporate awareness days in numbers
130
corporate awareness day
96 %
of satisfied employees
50
companies in France and in Europe
26 635
Cigarette butts collected
in 1 hour
(pending record)
What our partners say about us
« The awareness days are an excellent way to teach people about waste issues in the field in a fun and concrete way. It was a pleasant moment of cohesion for everyone involved! »
Bérénice Broutin
Fondation Bouygues Telecom
« Surfrider and the Deloitte Foundation allowed us to put our team spirit into action by cleaning the beach in Seignosse, southern France, alongside young people from the Bordeaux Etablissement Pour l'Insertion Dans l'Emploi, a French initiative to get young people into the workforce. Social and environmental challenges are at the heart of what we do, and this came through in this team-building activity. »
Agathe Viano
Fondation Deloitte
« Companies are now the real catalysts for change. Thanks to both this experience and the workshops, we are able to put actions in place immediately, which was one of the main objectives for these corporate awareness days. »
Paul Meilhat
Skipper SMA
Contact our team