Art campus
The Art Campus develops projects that place art at the heart of the link between the environment and human beings. It is a real laboratory of innovation in terms of education, constantly seeking for new ways to make awareness fun and sustainable. Throughout the year, exhibitions and artistic residencies offer the viewer a complementary look at our relationship with the environment.
The Art Campus, a space where art rhymes with education.
By offering the viewer a new vision and a conscious approach to his or her relationship with the environment, Art Campus continues to place art as a support and means of changing behaviour. Since it knows no boundaries, art becomes a tool for awareness-raising, a political weapon.
Since the programme was launched in 2012, several artists and collectives have collaborated with Surfrider Europe, proposing permanent and/or itinerant exhibitions with a meaning. All year round, a space dedicated to art is open to the public at the association's headquarters in Biarritz. The Art Campus is a real meeting place between two worlds and regularly offers workshops with artists, thus promoting ecological awareness by developing creativity.
The Art Campus is much more than a local project and is beginning to spread throughout Europe, creating travelling exhibitions in different structures and specific events, such as congresses, festivals and museums.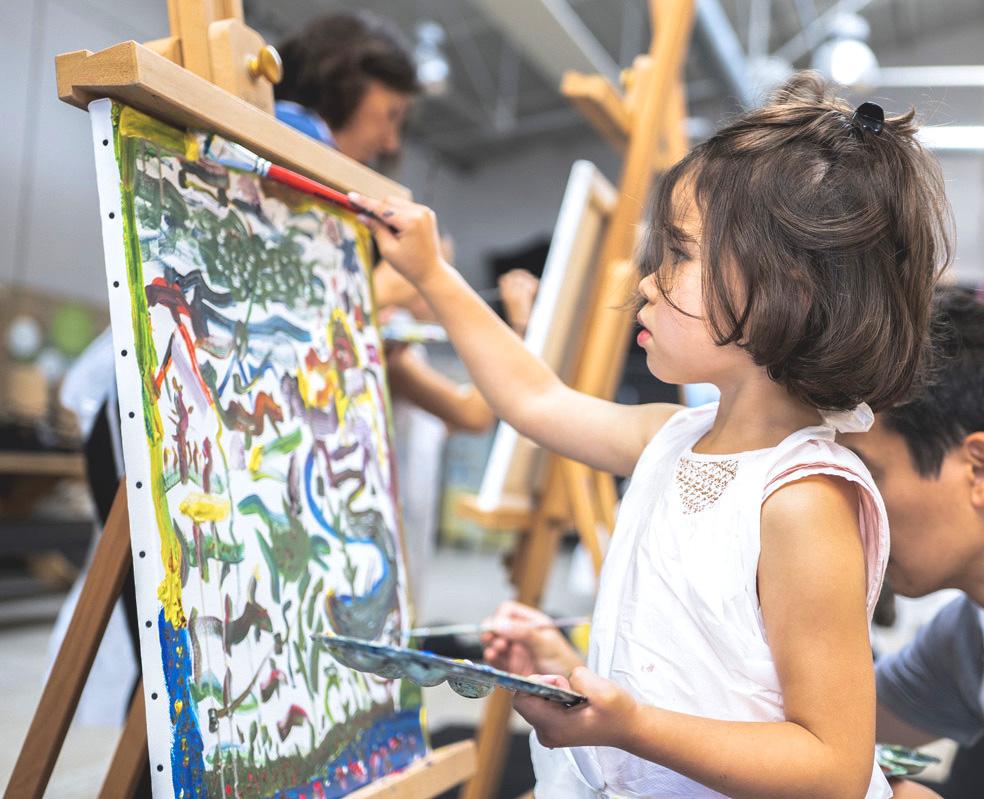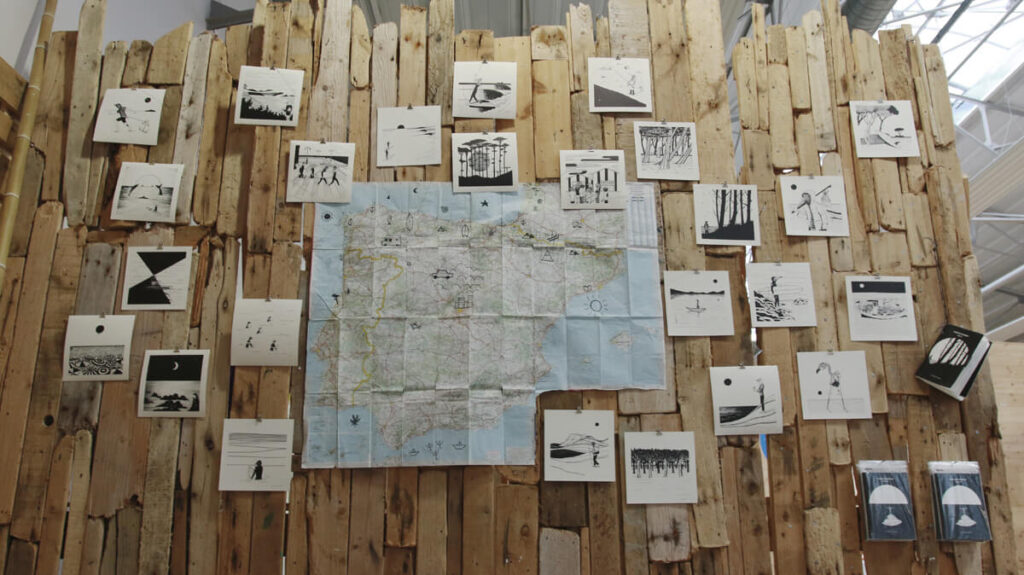 42
exhibitions since 2012
Art Campus is art in all its forms. Whether plastic or living, art serves the environmental cause. The vocation of Art Campus is to be nourished by the richness of the artistic world in order to nourish, in turn, a collective environmental awareness.
15000
people reached
By arousing emotions, and by creating at times a visual and emotional shock, art allows citizens to question and reflect on the impact of their lifestyle on the environment. Art makes it easier to understand the messages conveyed and is an effective way to accompany learning.
23
workshops and conferences
Each exhibition is designed to include at least one or more mediation activities (workshops, conferences, artistic residencies) that use fun educational tools to make detailed scientific knowledge accessible to the public.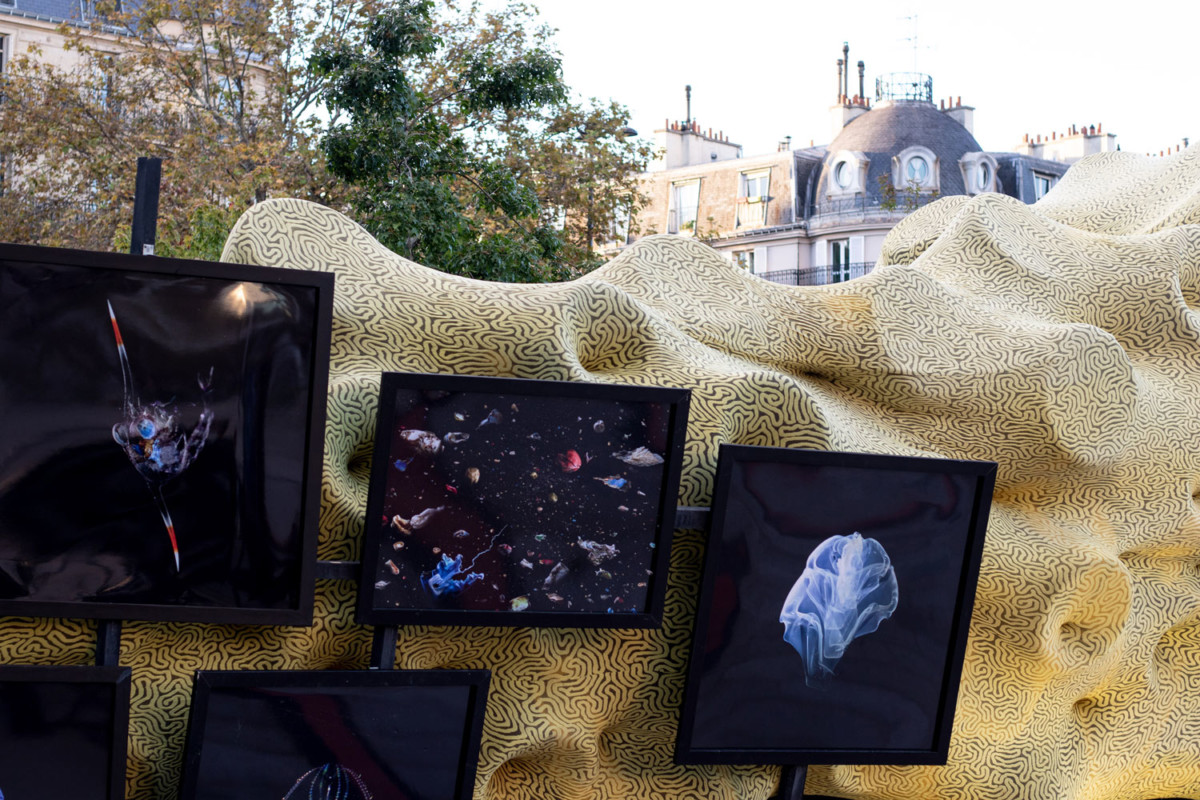 EXHIBITION RENTAL
Since Art Campus is committed to making art and knowledge accessible to all, the exhibitions have become itinerant. Museums, cultural or scientific spaces and local authorities can now borrow these exhibitions to raise public awareness of the environmental issues affecting the oceans. In France or in Europe, these ready-to-use exhibitions are designed to be adaptable to a large number of structures and audiences. Mediation activities have been created and the exhibitions include communication and resource kits, as well as organisational and logistical support.
Artistic collaboration
The Art Campus collaborates with committed artists from a variety of backgrounds. Painting, sculpture, photography, literature, dance, theatre, cinema – no discipline has been forgotten. We see art as a means of transmitting a message, of giving meaning, of awakening reflection on environmental issues.
Collaboration can take place in different forms: artistic residencies, exhibitions, support for reflection or for the development of a project.
If you wish to share your artistic project with us, please contact us.